La newsletter prend un peu de vacances 🏝
Avant de commencer, voilà une petite "annonce". La newsletter va prendre ses premières vacances depuis presque 2 ans ! Nous essaierons quand même de publier une newsletter, mais elle sera sûrement un peu plus courte que d'habitude. Plus que jamais, n'hésitez pas à m'envoyer un petit MP, si vous publiez du contenu lié à Curve ou si vous voyez quelque chose d'intéressant !!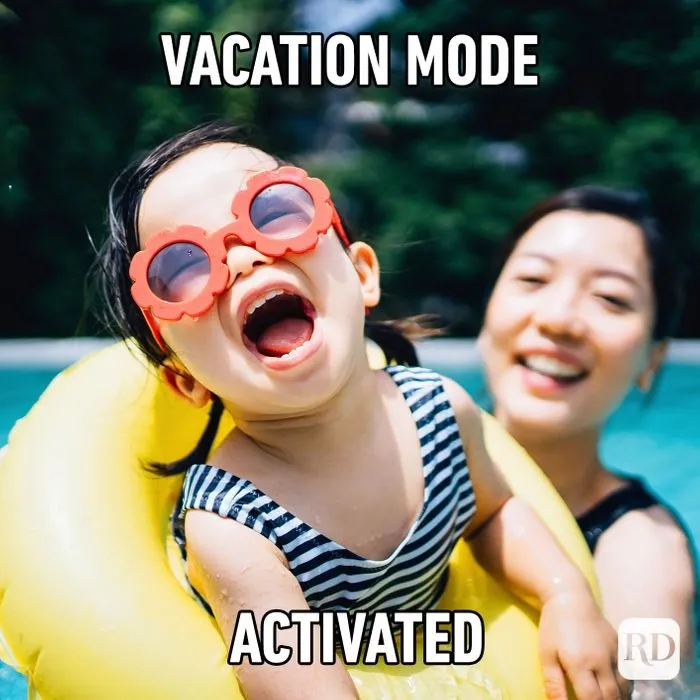 Curve Card
Ça a commencé par un rêve, puis une blague…
Last night ... I had a dream...#whatif $CRV $LLAMA @CurveFinance pic.twitter.com/uuj8uXaHEJ

— ᴄʀʏᴘᴛᴏᴜF (@cryptouf) September 7, 2022
… et puis des gens ont dit que c'étaient possible
@CurveFinance let's talk

— Mover (@viaMover) September 8, 2022
$crvUSD
Quelques spéculations autour du $crvUSD
1// crvUSD?

Below I speculate about what the structure might look like based on the info I've gathered about "LLAMMA"

For those who aren't aware, @CurveFinance is releasing a stablecoin, crvUSD sometime likely this year. However, little is actually known about the structure

— Dirac (@0xdirac) September 8, 2022
Vote et proposition
Il y a actuellement 2 votes ouverts. Vous pouvez voter ici.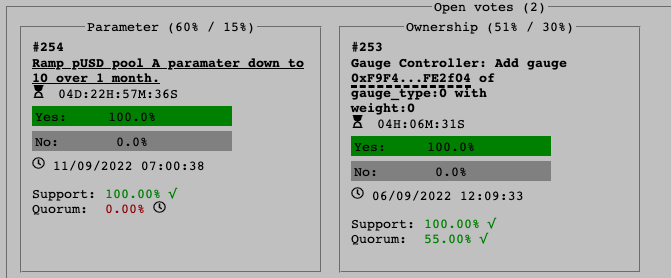 Pools
La pool sETH / ETH sur Optimism offre une belle opportunité de Yield.
🚨 $ETH Yield Opportunity on Optimism 🚨

Currently earning ~17%

This strategy uses @synthetix_io loans and @CurveFinance to farm $OP

Short 🧵 below: pic.twitter.com/a702fqtthn

— themerge.eth 🦇🔊🐼 (@0x_____________) September 5, 2022
Le CRV ailleurs
Curve est dispo sur Kava !!!!
OFFICIAL: Curve is LIVE on Kava pic.twitter.com/bzd4jfOx7e

— Kava Network (@kava_platform) September 8, 2022
Pour en savoir plus sur ce lancement et sur Karva, vous pouvez lire ceci :
Sept. 9, 2022: The Amazing Adventures of Kava Chain & Curve 📚🌌
Curve Deploys onto Ethereum-Cosmos co-chain @kava_platformhttps://t.co/lm5YbfUT3T
🧵1/7👇

— curvecap.lens (@CurveCap) September 9, 2022
Et ça continue !
More insti accumulation of $CRV pic.twitter.com/aSVuyvQPnx

— Ouroboros Capital (@0xroborosCap) September 9, 2022
Trucs divers 🤤
👀 Sous-estimation des revenus de 1/3 ??? 🤑
There are some discussions about correctness of revenue calculations by @tokenterminal. Apparently, for us it currently undercounts revenue by approx 1/3.

If you look for a correct figure, check https://t.co/mT0ONhz6L2

— Curve Finance (@CurveFinance) September 12, 2022
Si vous comprenez le chinois
September 2, 2022
La famille des lamas s'agrandit
.@CurveFinance is now using LlamaPay! pic.twitter.com/josAHjHqqr

— LlamaPay (@llamapay_io) September 10, 2022
Leveraging avec la pool sETH/ETH
Four days before the merge and Futureswap is launched on #Ethereum delivering the best leverage trading experience. Our first exchange pair will tap into @CurveFinance's $1.1B stETH pool, enabling traders 10x long/short exposure on stETH/ETH.

Leverage The Merge.

— Futureswap (@futureswapx) September 10, 2022
Dans la communauté
le yveCRV de Yearn est sur le point d'atteindre à nouveau le peg !
Interesting progression of Curve Wars pegs. https://t.co/TLaXBtoEMM @defiwars_ pic.twitter.com/zIzXT0zymA

— Julien Bouteloup (@bneiluj) September 7, 2022
Curve est-il le nouveau roi 👑 ?
3rd time I'll say this on Twitter and the last - curve is bigger than btc , it is bigger than eth- it is bigger than any financial tool that has been created in the past 50 years. It is limitless. Few have truly realized it, and those few will go in the history books 📚 $CRV

— FROG-E-NOMICS (@SHIBAATTACKNOW) September 9, 2022
Et nous terminons cette semaine avec quelques TA. Certaines haussieres, certains baissieres… Vous décidez 🤣
HTF $CRV / $BTC looking very strong even after yesterday's dump.

I think the stablecoin narrative could send it a bit higher pic.twitter.com/gjbUymjbze

— Livercoin (@Livercoin) September 7, 2022
$crv update:#crv looking pretty clear to me. May get a pump up to ~$1.30 but then I can see it dump down to my $0.78 target.

This is where #crv will show direction.
Imo break = new lows
Hold is C/W3 bounce to ~$2.30

🐸 pic.twitter.com/ABCDWAkCGZ

— Cryptotoad (@Mesawine1) September 8, 2022
There are people selling the bottom right now &there are people who have been through many of them & nailed them in real-time

Be careful who you listen to$CRV | #CRV is heading for the gap fill at 4$

We are at the early stages everyone will wish they bought by the end of 2023 https://t.co/AlatSn5bB3 pic.twitter.com/2WR9RQjGG8

— JACKIS (@i_am_jackis) September 3, 2022
Et un dernier !
$CRV flip grey box and sending 📌 pic.twitter.com/70to9XtSVu

— EliZ¥ (@eliz883) September 10, 2022